more infuriating than supermarkets packaging everything unnecessarily,
which is why the idea behind Unpackaged is as simple as it is beautiful. There is no packaging for any of the organic wholefoods and other eco-friendly products on
Error. Page cannot be displayed. Please contact your service provider for more details. (17)
offer, instead allowing customers to

bring their own containers or use the store's very own reusable containers.

Catherine Conway

is the genius behind this idea, which started off as a market stall in 2006, and now resides in a

brilliantly designed store

in northeast London, maintaining that fresh market feeling.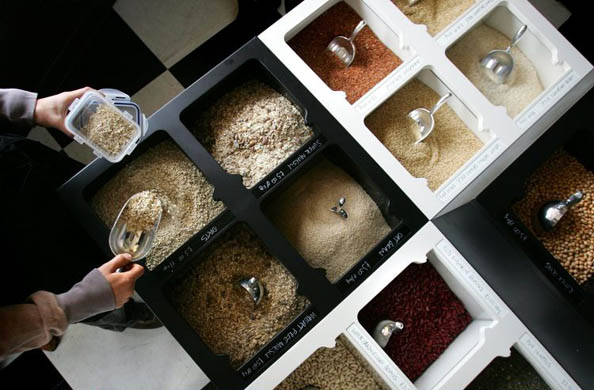 Image Source www.static.guim.co.uk
Content Source www.beunpackaged.com
If you like this trend, you might also like Not So Forbidden Fruit, Muesli Lovers Unite or Wine With A Twist